Germantown Homes For Sale
Our website features the most up-to-date Germantown listings available. It is easy-to-use and updated by the official Realtor's database every 5 minutes.You can signup in order to save searches, receive daily email alerts for new listings, price changes, sold data and market reports for Germantown.
Start Your Search Now
Advanced Home Search
Map Search
Market Report
Germantown, MD Real Estate Is Filled With History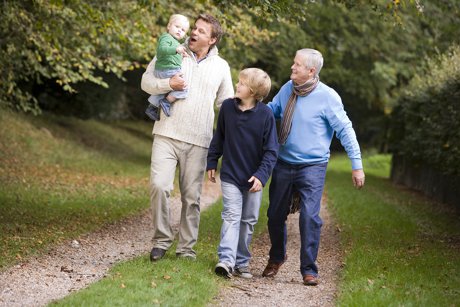 Live in Germantown, MD real estate to experience life in an area full of history and in close proximity to the Washington D.C. metro area. Located on both sides of interstate 270, about 26 miles north of Washington, D.C., Germantown is not incorporated and governed by the County. This area has been planned and laid out since the interstate was built and has been careful to preserve the farmlands and forests. Germantown has a rich history of being a rural farming village and has slowly grown through the years. There are many historical buildings to visit and the Germantown Historical Society is very active and offers many events, oversees many projects, and puts on flea markets.
Peaceful Walks Are Enjoyed Near Germantown, MD Homes
Take advantage of the connection that Germantown, MD real estate has to the land by visiting Lancaster County Dutch Market and Butler's Orchard. The Lancaster County Dutch Market consists of many vendors that offer fresh food at an affordable price. Find meats, cheeses, produce, baked goods, sweets, flowers, a delicious restaurant, and more all at the market. Another opportunity to enjoy mouth watering fresh produce can be found at Butler's Orchard. The Butler family has called Germantown, MD home for decades and has worked the land to provide quality produce and lasting family memories to all residents and visitors from around the area. Come for festivals, the farm market, on a school field trip, or have an adventure and pick your own fruit, flowers, vegetables, and even Christmas trees.
Two other gems of this community are Great Seneca Stream Valley Park and BlackRock Center for the Arts. Enjoy a walk in the woods by the stream or Clopper Lake in Great Seneca Stream Valley Park. This quiet place provides a welcomed escape from all of the hustle and bustle of the city. Consider hosting a party in one of the rentable pavilions, getting out on the water in a paddleboat or canoe, and letting the kids run around on the playground. Children, teens, and adults also enjoy taking part in the educational opportunities at BlackRock Center for the Arts. Spring and summer break programs are available here to keep the kids busy. Also come here for a show or to view an exhibit in the gallery. Germantown, MD offers access to modern day amenities, connections to the area's past, an appreciation for the land and all that it provides, and a love for the arts.